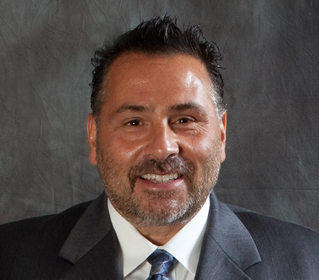 Edwin M. Gangemi
howard.spaeth
M.D.
Edwin M. Gangemi, M.D., FAAC, PM&R
Board Certified in Physical Medicine and Rehabilitation
Dr. Edwin M. Gangemi set out to establish the most comprehensive rehabilitation and pain managment practice in the Northeast when he founded Jersey Rehab Pain Management in 1993. Today, Jersey Rehab boasts locations in Rumson, Hackensack, Belleville, Bronx and Manhattan, with five full-time providers accompanied by a full medical and administrative support staff.
The son of a prominent Newark physician, Dr. Gangemi  has extensive expertise in treating a vast array of neuromusculoskeletal injuries including stroke, amputations, neck pain, low back pain, carpal tunnel syndrome, and pre- and -post joint replacement surgery. Specializing in both acute and chronic pain, Dr. Gangemi treats patients who suffer from sports injuries, orthopedic problems, neurological disorders, and degenerative tissue disorders, as well.
Dr. Gangemi's broad background in Rehabilitation includes serving as Director of Meadowlands Hospital Medical Center Rehab, a 40 bed inpatient rehabilitation unit. He was also  the Director of Workers' Compensation and Physical Medicine/Physical Therapy Network for Magna Care, which was the largest preferred provider organization in the northeast for almost 10 years. During his tenure there, he was instrumental in designating care paths, treatment protocols, policies and procedures for injured workers.
A graduate of Rutgers University and New York Medical College, Dr. Gangemi completed his residency in the field of Physical Medicine and Rehabilitation at the Kessler Institute of Rehabilitation under the auspices of the University of Medicine and Dentistry Program of New Jersey.
In addition to his staff position at Riverview Medical Center, Dr. Gangemi is affiliated with Clara  Maass Medical Center, Belleville; HackensackUMC Mountainside, Montclair; Saint Barnabas Medical Center, Livingston, and sseveral sub-acute rehabilitation units in Essex County.
Quote:
"We provide our patients with the extraordinary care, coupled with the most innovative pain management techniques in the industry, as we strive to relieve pain and restore Quality of Life."